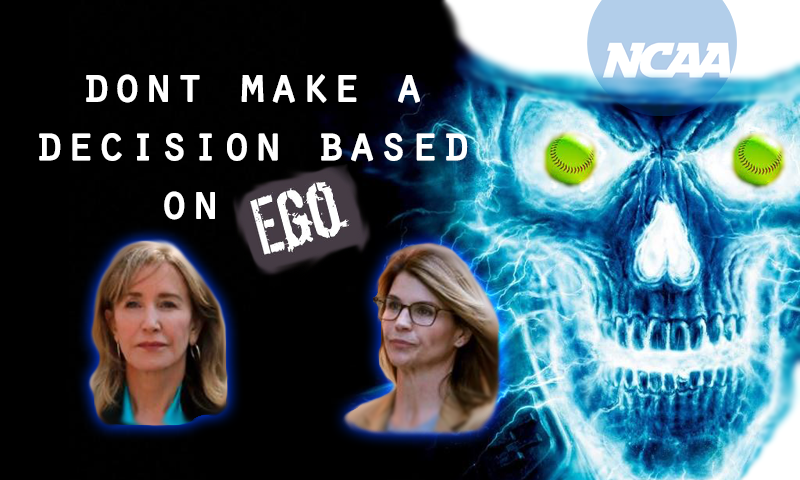 I keep hearing news about the college admissions scandal involving Lori Laughlin from Full House, Felicity Huffman from Desperate Housewives and other parents who had wealth and used it to try and place their kids in difficult to attend colleges…Operation Varsity Blues its what its called.
And it reminds me of stories we hear in the softball world about what player is going to what college, how much money they are offered and the actual stories that is being portrayed as to how the whole process was for them…What you hear in this gossip isn't always the whole truth…a lot of times its sugar coated.
The bottom line is this…where you kid goes to college is not a status symbol.
It does not represent how good or bad you are as a parent.
Pretending the recruiting process was easy, stress free and that everything just fell into your lap doesn't give a full story as to how most players got to the next level.
Most of the time it takes a ton of parental involvement, a whole lotta let down, WAY more negative than positive….and none of that gets brought up enough.
The recruiting process is hard for most.
Its exhausting for parents, its stressful for the kid involved and its not fun…despite what pictures on Instagram Facebook and Twitter show.
Its not a 4 year decision, it's a 40 year decision as someone wise once said.
Please don't make a decision strictly based on how other people view you…do whats in the best interest of the kid, not whats in the best interest of ego.
Tell me what you think